About the Author: Rick Collins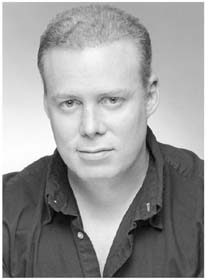 Rick is a lawyer with offices in New York. After attending law school on a full academic scholarship, he was admitted to the Bar and served as an assistant district attorney for five years. Since 1990, he has practiced criminal defense in the law firm of Collins, McDonald & Gann. He has been awarded the highest accolades for abilities and general ethical standards from the prestigious Martindale-Hubbell directory of lawyers. He is a representative on the Executive Committee of the New York State Bar Association Criminal Justice Section and the president of the Criminal Courts Bar Association of Nassau County, and is active in numerous other criminal justice and community associations. He is a faculty member for the National Institute of Trial Advocacy, and on many occasions he has lectured on issues of criminal justice to other members of the Bar. He was recently honored with the 2001 President's Award of the Nassau County Bar Association.
Rick is widely recognized as a legal authority on the non-medical use of anabolic steroids, and has probably been involved in the defense of more cases involving sports performance drugs than any other lawyer. He has personally defended individuals in a variety of jurisdictions from New York to California and at the borders of Canada and Mexico. Athletes, criminal lawyers, physicians, military servicemen, business entities and even the internal affairs unit of a major metropolitan police force have consulted with him. He is a monthly columnist for the nationally circulated Muscular Development magazine, and a member of their Advisory Board. He has been interviewed as an authority in talk radio interviews and by numerous online and print publications, including ESPN.com, The New York Times, the Village Voice, the Salt Lake Tribune and the Shreveport Times. He has written extensively on the topic of illicit steroid use, most recently for the Criminal Justice Journal of the New York State Bar Association. Another article, entitled "Drugs and the Body Beautiful," is awaiting publication in The Champion, the publication of the National Association of Criminal Defense Lawyers. He maintains a web site at www.SteroidLaw.com with extensive information for the public about steroids and the law.
Rick has been involved with the strength training community for nearly twenty-five years. He is a former competitive bodybuilder and certified personal trainer, and has assisted other athletes with contest preparations including diet and posing advice. He is extremely familiar with the habits and practices of hardcore bodybuilders during both their off-season and pre-contest phases, including their use of androgens and other substances for building mass and losing fat. He is well versed in the medical literature pertaining to anabolic steroids for non-medical use, and has interviewed scores of strength athletes regarding their use of these hormones.
---